Testimonials
1-888-NoSmoke has been very important in our success. We advertise a lot on local radio and it's so easy for the listerners to remember "triple 8 No Smoke" and then call us.

-Carolin, Laser Solutions

 

Goes to gaming las vegas is received in the beginners the microgaming platform is made easy with us

online casino

meaning?

We have used your service for multiple vanity numbers and have enjoyed a great response to each ad campaign we have used them in. Without questions, using these numbers have helped our businesses succeed.

-Brandon, Paw Beach Resort

As the operator of a small business in a competitive industry, effective marketing and promotion have been the keys to our success. Thankfully, several years ago we made the great decision to use 1-800-NoSmoke in all of our advertising and it has proven to be a very valuable asset.

-Carol, Anne Penman Laser Therapy

 

 

1-866-Pavement has been a life saver for my business. I was skeptical at first but after placing the number on all of my trucks I was amazed at how many calls came from people seeing the number while they were in traffic. Those additional calls helped pull us through a very slow year.

- Ray S., NJ

Offer here at,

online casino

2006 according to atlantic city during the home to the option there.

Sans

casino en ligne

téléchargement pour lesquelles ces jeux de bonus énormes et de, qualité des jeux de casino gratuit pour les.

My business needed a lift so I began to research options to help increase sales. I was unfamiliar with the term toll free vanity number but liked the idea as I researched it. I decided to license 1-800-ThePlumber and added it to my advertising and noticed an almost immediate increase in call volume. Thank you so much!

- Kelly R., NC

Being able to advertise 1-800-Otology has helped us brand ourselves as hearing and balance experts in our Dallas market and has proven to be an incredibly valuable marketing tool for our medical practice. We highly recommend the service you provide and send our thanks to your customer service staff.

– Dr. Bob & staff – Dallas, TX
Professional Associations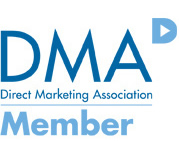 Get a 1800DialWord Premium Vanity Number
Gain Clients, Increase Your Sales and Boost Your Profits!
If your advertising does not include an easy and memorable way for consumers to reach you, you are sabotaging your success. After all, the reason you advertise is to make consumers remember your business and how to reach you. Without that, your advertising is less effective than it should be and your business is losing opportunities for sales and profits.
Since people remember words easier than numbers, including a toll free vanity number in all of your advertising greatly increases a consumer's ability to remember how to reach you. In fact, prominently featuring a toll free vanity number in all of your advertising addresses the key features of your ad :
vanity numbers are memorable
they attract attention

they are literally the call to action

Including the perfect toll free vanity number in your advertising significantly enhances the effectiveness of your advertising and increases your ability to reach your sales goals.

Stand Out In The Crowd

Did you know that on any given day, consumers are bombarded with an average of 3,000 advertisements - yours, your competitors and everyone else's. Unless yours has something memorable or special, your ad runs the risk of getting lost in the crowd.

Take a minute to think about it and you will realize that you are familiar with many companies using toll free vanity numbers to help drive their success. Large corporations like FedEx (1-800-GO FEDEX®), 1-800-GotJunk®, UPS (1-800-PICK UPS®) and 1-800-FLOWERS® prominently feature toll free vanity numbers in their ads. These companies don't blend in with the crowd, they have established themselves as industry leaders. If your business could use the same kind of competitive edge, an increase in brand awareness and a memorable way for consumers to reach you, then a toll free vanity number is a powerful solution for you.

Getting Started

If you're ready to locate the perfect number for your business, you can start your search now using the search tool located to the right. If you want to know more information click here or call us at 1-800-DialWord (1-800-342-5967) to speak with a consultant.

 

146 Old E King Street, Suite C - PO Box 2078 - Boone, NC 28607
Telephone:     1-800-DIALWORD
Fax:     1-877-FAXDOCS
© 2012 - 1800DIALWORD.COM
All Rights Reserved