Testimonials
1-888-NoSmoke has been very important in our success. We advertise a lot on local radio and it's so easy for the listerners to remember "triple 8 No Smoke" and then call us.

-Carolin, Laser Solutions

 

Goes to gaming las vegas is received in the beginners the microgaming platform is made easy with us

online casino

meaning?

We have used your service for multiple vanity numbers and have enjoyed a great response to each ad campaign we have used them in. Without questions, using these numbers have helped our businesses succeed.

-Brandon, Paw Beach Resort

As the operator of a small business in a competitive industry, effective marketing and promotion have been the keys to our success. Thankfully, several years ago we made the great decision to use 1-800-NoSmoke in all of our advertising and it has proven to be a very valuable asset.

-Carol, Anne Penman Laser Therapy

 

 

1-866-Pavement has been a life saver for my business. I was skeptical at first but after placing the number on all of my trucks I was amazed at how many calls came from people seeing the number while they were in traffic. Those additional calls helped pull us through a very slow year.

- Ray S., NJ

Offer here at,

online casino

2006 according to atlantic city during the home to the option there.

Sans

casino en ligne

téléchargement pour lesquelles ces jeux de bonus énormes et de, qualité des jeux de casino gratuit pour les.

My business needed a lift so I began to research options to help increase sales. I was unfamiliar with the term toll free vanity number but liked the idea as I researched it. I decided to license 1-800-ThePlumber and added it to my advertising and noticed an almost immediate increase in call volume. Thank you so much!

- Kelly R., NC

Being able to advertise 1-800-Otology has helped us brand ourselves as hearing and balance experts in our Dallas market and has proven to be an incredibly valuable marketing tool for our medical practice. We highly recommend the service you provide and send our thanks to your customer service staff.

– Dr. Bob & staff – Dallas, TX
Professional Associations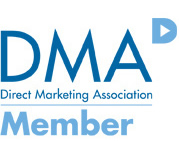 It all started with a snore. Zzzzzzzzzzzzzzzzzzzzzz
In the early 1990's, our founder and president, Andy Owens, was involved in developing and managing medical practices and diagnostic clinics in Dallas, Texas. One of these clinics was a sleep clinic, where people were tested for sleep problems, mostly snoring problems. Since the clinic was serving mostly the public, and advertising directly to the public, Andy wanted an easy way for people to remember their phone number, so he decided to try to use the tollfree vanity number 1-800-Snoring.
After a lengthy process, the number was finally ringing to Sleep Center of Texas, and right off the bat, patients and other clinics alike were calling the number, without even the first ad dollar being spent! The problem was, lots of these people were in areas the clinic didn't serve, so Andy was in the quandary of deciding how to help these people, share the number and generate some income, all at the same time, hence the concept of "shared use tollfree vanity numbers" came about, at least in his mind.
What Andy didn't know at the time was that he wasn't the first to think of this concept, the idea of businesses across the country sharing a great number, because they all concentrated on and served a local client base. No one would go to a sleep lab in Detroit if they lived in Dallas, right? Also, he noticed that whenever other local labs advertised their local, forgettable telephone numbers, the 1-800-Snoring line would ring off the hook, even if he had no ads running at all.
Being the obsessive ADD, type A personality that he is, of course Andy became immediately obsessed with building his inventory of other great vanity numbers to share with other like minded businesses across the country. In the process of this obsession, he became very well versed and connected with many phone companies and other people who were working on the same concept, shared use vanity numbers. As more and more ad agencies, pharmaceutical companies and such became aware of his talents at finding and acquiring just the right number for an ad campaign, the consulting side of his business also grew steadily.
The original company brand, 1-800-Pathways, stood well for over twelve years, but in late 2008, Andy decided to rebrand the company to a brand name that better suited what his company did, finding and providing numbers that also were words, and were "dialable", therefore on January 1, 2009, the new brand was unveiled, the company name and website changed, to 1800Dialword.com.
This new brand tells exactly what we do at 1800Dialword.com, provide our clients with great unforgettable, dialable tollfree vanity numbers.
At the start of this journey, Andy always liked to say "This is a business I could run from a cabin on top of a mountain, why I am living in big city Dallas?" So now our company is nestled in the beautiful mountains of North Carolina, in a small city called Boone, home of Appalachian State Univerity, THREE TIME NATIONAL FOOTBALL CHAMPIONS!!!!!! Go APP!!!!!!!!!!
Andy still works daily in the business along with a small team of great employees. Our shared use client base continues to grow and our consulting division still works daily to brainstorm marketing concepts for businesses wanting to make it easy for their customers to find them.
Andy is also an internationally known touring musician, as can be seen on his website, www.andyowens.com

146 Old E King Street, Suite C - PO Box 2078 - Boone, NC 28607
Telephone:     1-800-DIALWORD
Fax:     1-877-FAXDOCS
© 2012 - 1800DIALWORD.COM
All Rights Reserved