Testimonials
1-888-NoSmoke has been very important in our success. We advertise a lot on local radio and it's so easy for the listerners to remember "triple 8 No Smoke" and then call us.

-Carolin, Laser Solutions

 

Goes to gaming las vegas is received in the beginners the microgaming platform is made easy with us

online casino

meaning?

We have used your service for multiple vanity numbers and have enjoyed a great response to each ad campaign we have used them in. Without questions, using these numbers have helped our businesses succeed.

-Brandon, Paw Beach Resort

As the operator of a small business in a competitive industry, effective marketing and promotion have been the keys to our success. Thankfully, several years ago we made the great decision to use 1-800-NoSmoke in all of our advertising and it has proven to be a very valuable asset.

-Carol, Anne Penman Laser Therapy

 

 

1-866-Pavement has been a life saver for my business. I was skeptical at first but after placing the number on all of my trucks I was amazed at how many calls came from people seeing the number while they were in traffic. Those additional calls helped pull us through a very slow year.

- Ray S., NJ

Offer here at,

online casino

2006 according to atlantic city during the home to the option there.

Sans

casino en ligne

téléchargement pour lesquelles ces jeux de bonus énormes et de, qualité des jeux de casino gratuit pour les.

My business needed a lift so I began to research options to help increase sales. I was unfamiliar with the term toll free vanity number but liked the idea as I researched it. I decided to license 1-800-ThePlumber and added it to my advertising and noticed an almost immediate increase in call volume. Thank you so much!

- Kelly R., NC

Being able to advertise 1-800-Otology has helped us brand ourselves as hearing and balance experts in our Dallas market and has proven to be an incredibly valuable marketing tool for our medical practice. We highly recommend the service you provide and send our thanks to your customer service staff.

– Dr. Bob & staff – Dallas, TX
Professional Associations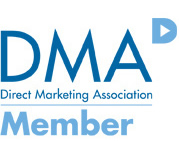 Vanity Number Advertising Tips
It is impossible to over expose your toll free vanity number to consumers. It should be featured prominently on your business cards, your letterhead, your web site, everywhere you currently advertise and have your phone number. Selectively using it  for only a specific advertising medium will not give you optimum results. The longer and more often you expose consumers to your number, the easier it is for them to remember the number and associate it with your business.
Tips For A Successful Advertising Campaign
Identify and state the benefits

a consumer will get from your using service or product - benefits motivate people to purchase. Remember, people prefer to be offered a solution, not sold a product.

Identify the action you want consumers to take

when they see or hear your ad – obviously when using a toll free vanity number, you want them to call you and transact business or request information. Not identifying the call to action is a huge sales mistake.

Differentiate yourself from the competition

 – what is it that makes your company, your products or your services unique or better. Why you instead of your competitor?

Utilize your existing customer base.

Use special promotions aimed at getting them to purchase from you again or to refer a new customer to you.

Give your advertising time to work before changing it or giving up

. It is estimated that potential customers need to see an ad a minimum of seven times before they really notice the ad and that it can take many months to see results.

Take the time to figure out who your target audience is and choose the advertising

medium(s) that will reach them.

If you are working with an advertising professional, discuss all available options with them and don't limit yourself to thinking about one specific medium. Many companies have access to dozens of advertising options, not only newspaper, TV or radio.

If necessary, hire a professional.

 You can locate many freelance professionals on the internet as well as locate great information on business sites. Get local references from successful businsses in your area.

Track your results.

If you are always advertising but don't know if you are gaining customers or sales from it, you could be wasting your money. Toll free vanity numbers provide an easy tracking method.

146 Old E King Street, Suite C - PO Box 2078 - Boone, NC 28607
Telephone:     1-800-DIALWORD
Fax:     1-877-FAXDOCS
© 2012 - 1800DIALWORD.COM
All Rights Reserved