Testimonials
1-888-NoSmoke has been very important in our success. We advertise a lot on local radio and it's so easy for the listerners to remember "triple 8 No Smoke" and then call us.

-Carolin, Laser Solutions

 

Goes to gaming las vegas is received in the beginners the microgaming platform is made easy with us

online casino

meaning?

We have used your service for multiple vanity numbers and have enjoyed a great response to each ad campaign we have used them in. Without questions, using these numbers have helped our businesses succeed.

-Brandon, Paw Beach Resort

As the operator of a small business in a competitive industry, effective marketing and promotion have been the keys to our success. Thankfully, several years ago we made the great decision to use 1-800-NoSmoke in all of our advertising and it has proven to be a very valuable asset.

-Carol, Anne Penman Laser Therapy

 

 

1-866-Pavement has been a life saver for my business. I was skeptical at first but after placing the number on all of my trucks I was amazed at how many calls came from people seeing the number while they were in traffic. Those additional calls helped pull us through a very slow year.

- Ray S., NJ

Offer here at,

online casino

2006 according to atlantic city during the home to the option there.

Sans

casino en ligne

téléchargement pour lesquelles ces jeux de bonus énormes et de, qualité des jeux de casino gratuit pour les.

My business needed a lift so I began to research options to help increase sales. I was unfamiliar with the term toll free vanity number but liked the idea as I researched it. I decided to license 1-800-ThePlumber and added it to my advertising and noticed an almost immediate increase in call volume. Thank you so much!

- Kelly R., NC

Being able to advertise 1-800-Otology has helped us brand ourselves as hearing and balance experts in our Dallas market and has proven to be an incredibly valuable marketing tool for our medical practice. We highly recommend the service you provide and send our thanks to your customer service staff.

– Dr. Bob & staff – Dallas, TX
Professional Associations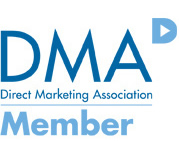 Toll Free Vanity Number Plan - How It Works
Our premium toll free vanity numbers are available for exclusive licensing by geographic area, which can consist of one area code or multiple states. We work with you to design a custom plan that helps achieve your goals.
The option to license a premium number for use in a specific market area makes this a cost effective way to own the rights to a premium toll free vanity number while leaving the number available for similar businesses located in other markets. This allows the creation of a network of businesses like yours, using and advertising the same number throughout the US, giving consumers one memorable contact number for similar products or services. For example, a chiropractor in Georgia could use 1-800-StopPain at the same time a chiropractor in New York is using it. Their custom call routing plans would deliver the calls from within each specific market area to the correct location. How is that possible? Toll free technology allows us to "read" where a call is originating from and route it to the correct location(s) based on that and the specific market area information for each end user.
When you participate in our licensed number network you will:
Own the rights to use your toll free vanity number in all of your marketing and advertising campaigns
Receive all the calls that originate from your specific market area
Exclude competitors in your specific market area from being able to use your perfect number
Have free access to our marketing consultants with years of experience in using vanity numbers in all types of advertising
Participate in the synergy created by multiple users all advertising the same number across the nation
Once you decide which number(s) you are interested in, we will work with you to design a custom call routing plan. When that has been designed and agreed to, there is a basic contract to be completed. Our initial agreement term is 6 months, renewing on a month to month basis after that. Our average licensing fees range from $79 to $249 per month plus the cost of incoming calls and setup fees. We do not cancel your service or raise your shared use fee unless you breach the contract or you give us written request of cancellation 30 days in advance of the termination date. There is no need to install additional phone lines, we route the calls to your already existing phone number.
We also offer private consulting if you have a specific number request.

146 Old E King Street, Suite C - PO Box 2078 - Boone, NC 28607
Telephone:     1-800-DIALWORD
Fax:     1-877-FAXDOCS
© 2012 - 1800DIALWORD.COM
All Rights Reserved